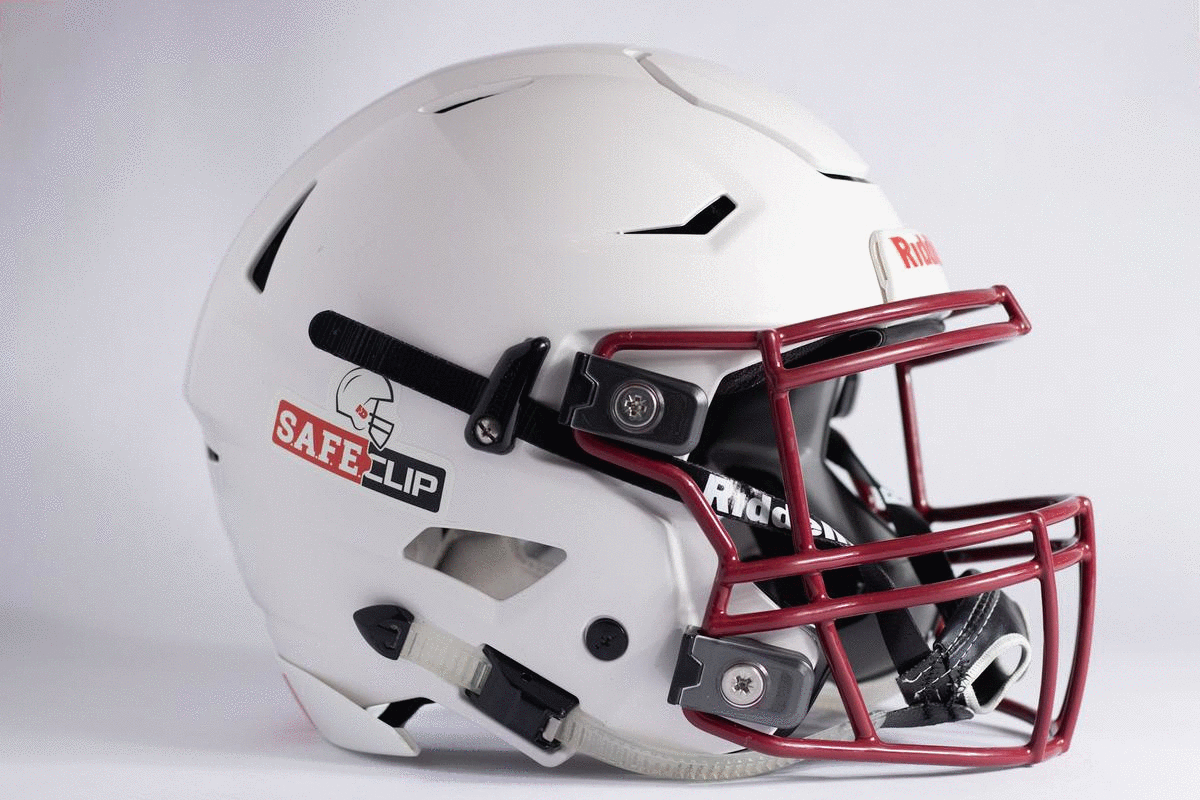 S.A.F.E.Clip
S.A.F.E. Clip was designed with the player in mind:
Up to 35% reduction in force from a blow to the face

Less than 2 minutes to install

Simple assembly/installation

Stainless Steel Attachments

Sleek Design, minimizing impact points and edges

Retrofittable with most helmet/facemask setups

Does not Violate Helmet Warranty and is NOCSAE Compliant

Fitting exclusions apply, please see below.

See our FAQs page for more!

See our Material Data Sheet
*Currently, S.A.F.E.Clip can also be used with Vicis Helmets but is only recommended for the top facemask clips.
**S.A.F.E.Clip currently does not properly fit:
Schutt Z10 Facemask (T-EGOP-II, T-ROPO-DW-PRO, T-ROPO-DW, T-ROPO-DW-SHS, T-ROPO-SW)

Schutt F7 LTD Standard Facemask (T-EGOP VC, T-EGOP-II VC, T-ROPO-VC, T-ROPO-DW VC, T-ROPO-SW VC)
***The S.A.F.E Clip is intended to reduce the force of impacts to the helmet to which it is attached. Mayfield Athletics disclaims any warranty that this product will prevent concussion, even with the reduction of force. Mayfield Athletics is further not responsible for any improper use of the S.A.F.E Clip, including but not limited to improper installation.